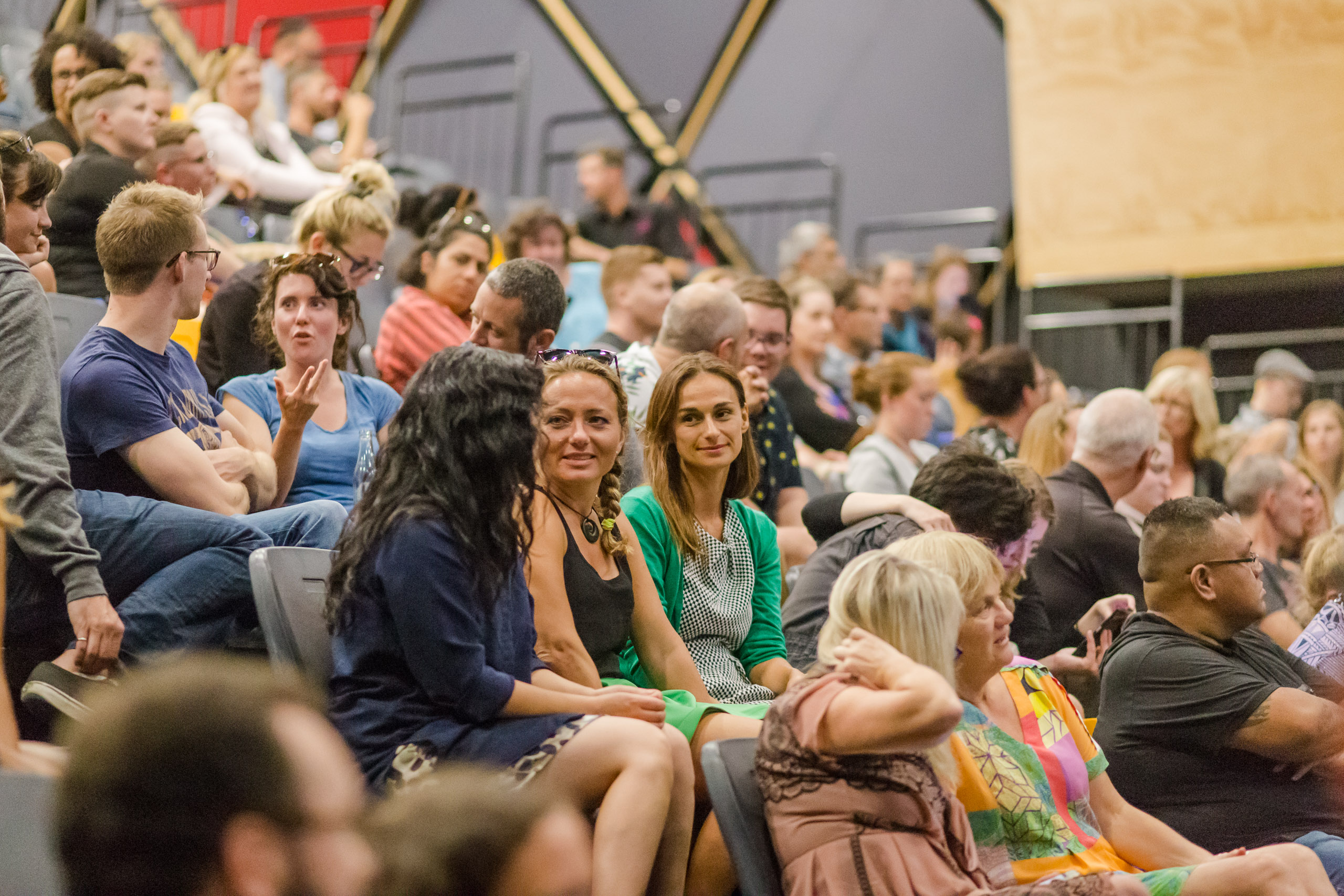 Graphic Designer: Adrienne Te Reo
Photographer: Jonathan H.Lee, Subtledream Photography
VOL.34 - Weaving the Strands
of Indigenous Creativity Monday 5 March, 2018
Haeata Community Campus

In collaboration with Ngā Aho, Nā Te Kore and Haeata Community Campus, PechaKucha Night Christchurch is excited to be part of the upcoming Nā Te Kore - 2nd Binennial Indigenous Design Forum in Christchurch!

PechaKucha Night Christchurch will be a public event on Monday 5 March at Haeata Community Campus. Speakers will include speakers from the forum and also feature some of our own local talents.
Speakers:
Daisy Lavea-Timo // Poet, Prop & Producer // BRAVE: Samoan Tatau and Si'i Alofa

Jason Surkan // Architecture Student // Kîhokewin Kumik - Elders Lodge

Linda Kennedy // Designer // Design and Resistance

Amiria Pérez // Architectural Designer // A Tale Of Two Halves

Diana Albarrán González // Designer, PhD candidate at Auckland University of Technology // Jolobil, Weaving Identities

Frida Larios // New Maya Language & Indigenous Design Collective Co-founder // The Propagation of a Maya Narrative: From Ancestral Seed to New Life

Becky Kiddle // Senior Lecturer in Environmental Studies, Victoria University of Wellington // Decolonising our Places
PechaKucha Nights are devised and shared by Klein Dytham Architecture.